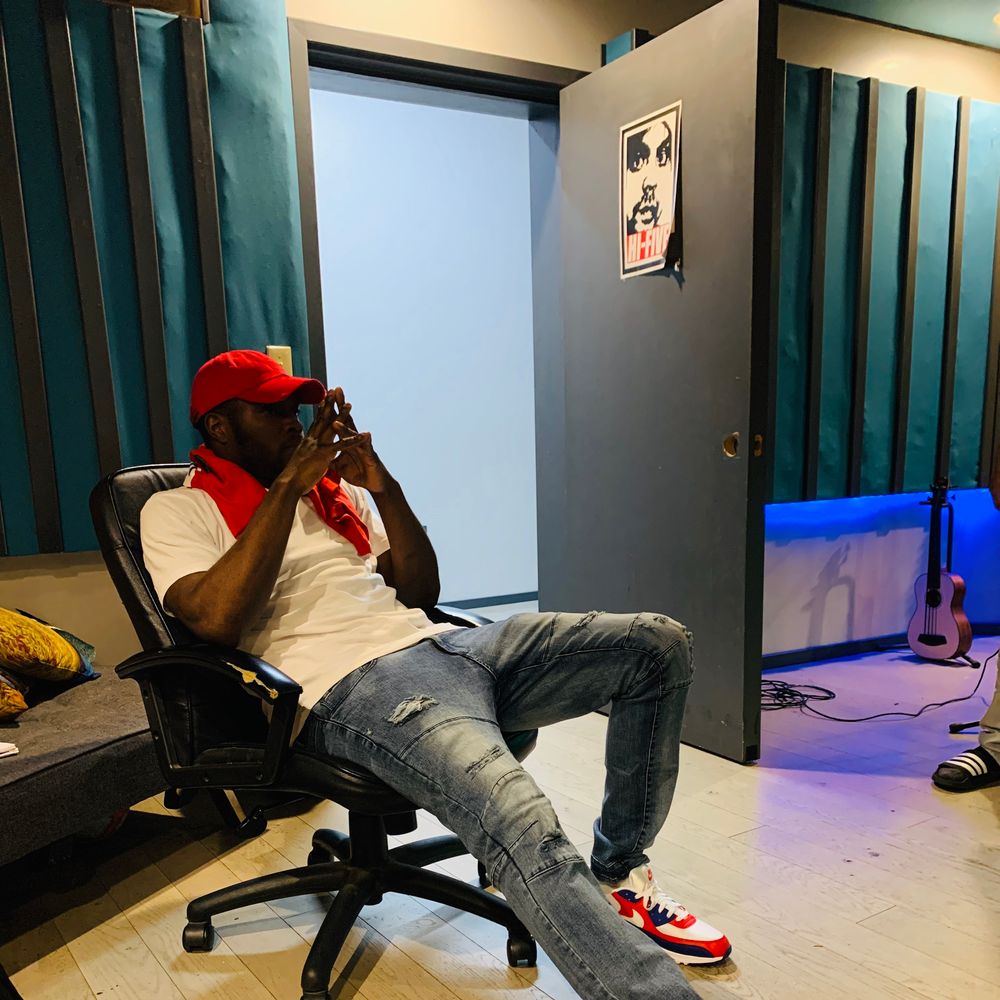 BIO
About Tae Clint
Tae Clint is a Music Artist, Song writer, Real Estate Investor and Philanthropist. Born in Milwaukee, WI, he first fell in love with rapping when he heard the Famous Rap Group "The Hotboys" in 1997. In addition to writing his own songs at 7 years old, he also began to write short stories, poems, and journals. After hearing the Hot Boys, Tae Clint formed a rap group with his brother, Jacolby Hardiman and childhood friend Terry Myrick.  Later on, he formed another rap group with his childhood friend, Jordan brown. The name of the group was called, "Young N Real." Jordan ultimately stopped rapping to pursue other things but Tae Clint kept writing. After the rap group disbanded, Tae Clint changed his name  from Lil Tay to Young Real. The name Young Real derived  from the name of his former rap group.

At the age of 11 years old, Tae Clint's father, Clinton Hardiman was shot and killed after leaving a bar. The tragedy occurred on Milwaukee's Northside, an area unfortunately known for frequent gun violence. The homicide was never solved. Clinton was very active in Tae Clint and his brother's life and taught them many principles on what it means to be a man.  Tae Clint changed his name from Young Reala to Tae Clint to honor his deceased father and keep his name alive. 
Tae Clint was born on 11th  chambers on Milwaukee's  Northside. A drug and crime infested area where destruction was the norm. Tae Clint and his brother weren't allowed to play outside because of the frequent shootings that took place in the neighborhood. Many nights they slept on the floor in fear that bullets would fly through the window.  After being fed up with the endless violence, Tae Clint's mother and father decided to move the family 10 minutes away, to an inner-city block known as Villard Street. Tae Clint describes the area of Villard Street as a predominately black environment. He says that "it wasn't the worse area but wasn't close to the best."
In the late 90s through mid-2000s the area consisted of everything from homicides, drug trafficking, prostitution to armed robberies. But not as much as their old neighborhood in the 53206 area. Villard St. was an area they had  to be careful in but still could go outside everyday and have fun. As kids on his block, Tae Clint and friends engaged in activities like basketball, street football, track, playing cans and often got in the boxing gloves. 
Wanting to make money like his peers, Tae Clint began selling drugs at 14 years old.  He was caught selling marijuana in Custer High School and was expelled from all public schools in the city of Milwaukee. That also landed him short jail time, one year probation and community service. After being sent to an alternative school, Tae Clint got bored and didn't see any point in what was being taught in the classrooms so he dropped out of high school to continue street hustling. 
After over 10 years of running the streets, making fast money, Tae Clint decided to get back to his childhood passion, music. 
He also began to pursue real estate. In 2015, Tae Clint got his start in real estate when he partnered with two well-known real estate investors in the Milwaukee Area. They took him under their wing and began to train him. In 2017, Tae Clint enrolled in an adult high school program where he received his high school  diploma. He graduated with a 3.1 GPA. 
Tae Clint takes pride in his creative wordplay, unique style, distinct voice and transparent lyrics. More than his love for music, Tae Clint is passionate about serving and providing real solutions in under served communities.
Solutions dealing with  education, income and health. He is committed to his passion and quest of helping 1 billion people discover their true purpose in life. Today he chooses to use his gift of music to uplift and motivate people all around the world.